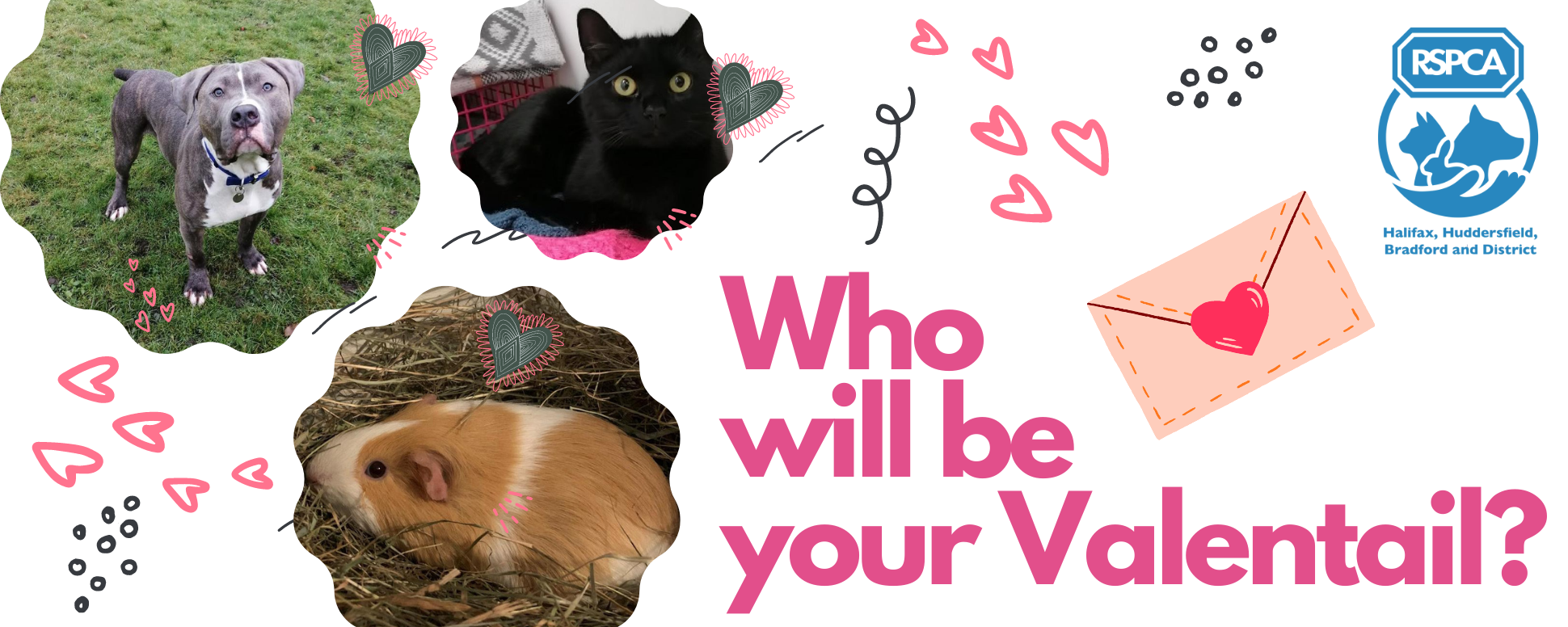 Don't have a Valentine this February?… Let us find one for you!
What is Valentails?
The animals in our centre are sitting patiently waiting to find their forever home and experience love….perhaps for the first time! So if you'd like to make a difference to an animal in need this February, or perhaps you and your partner have decided to make a contribution to a charity rather than swap gifts and cards this Valentines day, then why not send a message a love, make a donation and receive a mystery message from an animal in our care the same day?!
How do I take part and receive my own mystery message?
All you need to do is leave a message of love to the animals in our care and make a donation using the button below. Then a mystery Valentail will respond by email before the end of the day to let you know how your donation has helped them! Our mystery messages will be sent from Feb 7th-14th and you could even be in the chance of winning a Valentines Hamper for FREE!
How can I take part in the free Valentails giveaway?
As soon as we receive your message and donation – you're instantly entered into our Valentails giveaway to win an incredible 'Sweetheart Hamper' including wine, chocolate & sweets! So, not only are you helping to rehabilitate and rehome local animals in need – but you could be enjoying a scrumptious treat for you or your partner too! We'll be contacting our winner on Feb 14th at midday by email – so please ensure your details are correct and good luck!
How else can I support my local RSPCA during Valentails?
Once you've received your mystery message,  share who your Valentails message was from on social media with the hashtag #MyValentail and maybe we can help them find their forever home too?!…..sometimes the most loving of companions have tails, fur and four feet!
If you are a local school/group or club that would like to show your support this February, why not hold a Valentails bake sale/dress-up day to help us raise some funds? If you're feeling creative, why not design some Valentails cards for the animals in our care? There's loads of fun ways to support us, so if you'd like to get involved or find out more, please get in touch by emailing [email protected]
If you would like to post a traditional Valentails card and/or donation to our Animal Centre (rather than sending an online mystery message) please send to: Valentails, RSPCA Wade Street, Halifax, HX1 1NS. Thank you for your support!