Enter our Virtual Cat Show 2022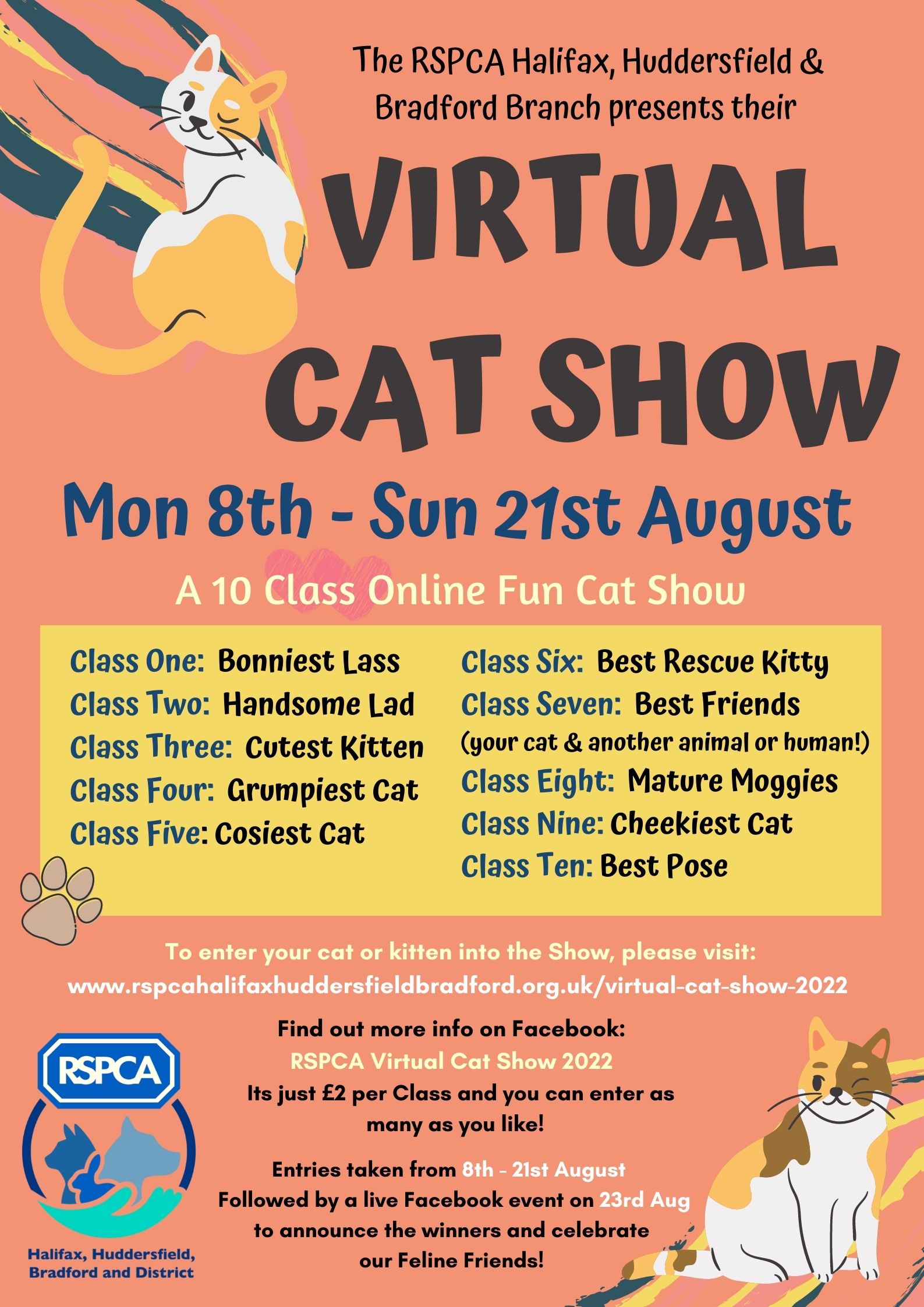 We're celebrating all things feline this August with our Virtual Cat Show! You can enter your cat or kitten into any of the 10 photo categories between 8th – 21st August.
We will announce the winners during a live show on Wednesday 23rd August, starring some of our kitty residents, virtual cattery tours and some fun feline activities too!
You can enter as many classes as you like from the 10 listed below. CATegories include:
Class 1 – Bonniest Lass
Class 2 – Handsome Lad
Class 3 – Cutest Kitten
Class 4 – Grumpiest Cat
Class 5 – Cosiest Cat
Class 6 – Best Rescue
Class 7 – Best Friends (your cat with an animal or human companion)
Class 8 – Mature Moggies
Class 9 – Cheekiest Cat
Class 10 – Best Pose
Each photo entry costs just £2 to enter and can be submitted using the form below. We will select a 1st, 2nd and 3rd place winner from each category who will receive an official RSPCA rosette in the post.
Get your claws on our Virtual Cat Show Raffle Tickets!..
We will have 9 amazing prizes to get your claws on and we'll be announcing our winners during our live stream show! So hit the button below to purchase your tickets now… good luck!
Cat Hamper
Handmade Cat Teddy
Booze Hamper
Luxury Cat Bed
Pamper Hamper
Cat Art Work created by one of our very own cats at our Animal Centre!
2 x tickets for Sleeping Beauty at Victoria Theatre in Halifax
Copper Cow Halifax £30 Voucher
Self-heating Pet Bed