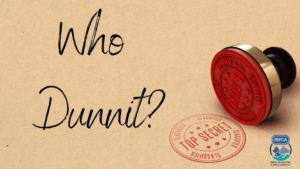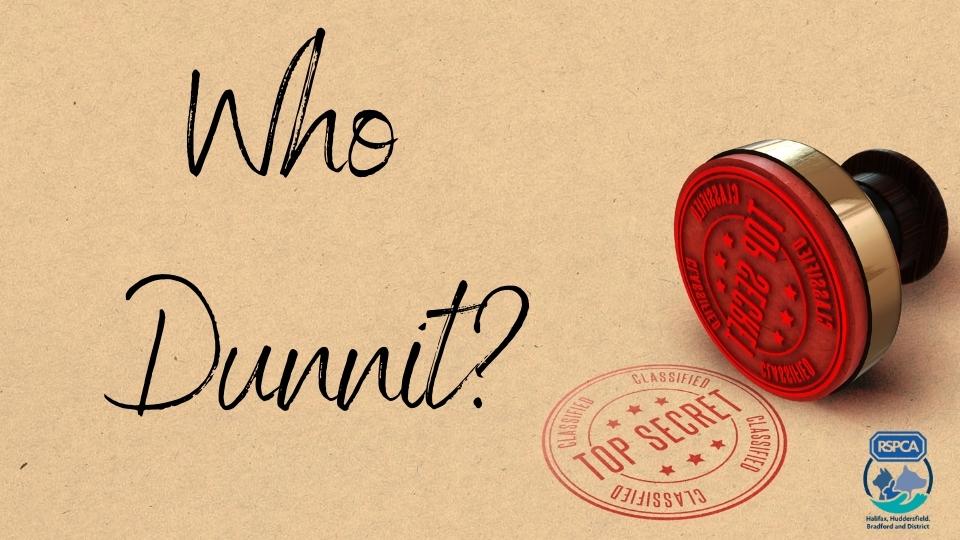 Frederick Flufferton was taking a briefcase containing valuable information regarding a secret, new and innovative way in training our furry friends to make pet treats.
He was intending to register it with the local authorities, however, whilst out exploring, Henry, the family Bloodhound found Frederick by the duck pond, he had been murdered and his briefcase was missing. DCI Andy Lockedemup has been called in and needs your help to track down the murderer and the murder weapon.
All you have to do is follow the clues enclosed in this pack to which the answers will be either a name (suspect) or a number (weapon).
As you solve each clue refer to the separate page and cross off the relevant suspect or weapon from those shown. At the end of the trail you will be left with WHODUNNIT and the WEAPON they used.
Fun for all the family and friends Halifax Town Centre
Event will take approx 1.5 hours (if you do it all in one go) – it is up to you!
Good luck and have fun solving the great WhoDunnit mystery, we know you can do it!
ONLY £5 PER PACK Wheelchair and pushchair friendly Dog friendly Approx 1.5 hours if you do it all in one go – it is up to you!
To take part please fill in the form below and make your £5 payment.

If you would like to pick up a pack in person, you can get yours from our Animal Centre, Wade Street Halifax HX1 1SN or our Brighouse Charity Shop, 53 Commercial Street, Brighouse HD6 1AF.

We will then be in touch within 48 hours to send out your Whodunnit clue pack via post - thank you!