????? ?? #???????????????????
?
?
& did you know that superstition often means our black feline friends – like gorgeous Tommy here – are often overlooked when looking for their purrever homes? 
If you'd like to find out more about Tommy or see some of our other wonderful black cats looking for their forever homes, simply head to the ADOPT section of our website to view all of the animals in our care looking for loving new homes. 
If you've got a black cat, why not share a photo with us on social media? You can find us on Facebook, Instagram, TikTok and Twitter (@RSPCAhx) don't forget to tag us!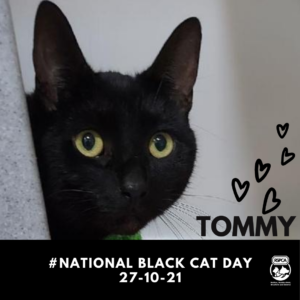 www.rspcahalifaxhuddersfieldbradford.org.uk
#adoptdontshop
#nationalblackcatday
#RSPCAHHB