IMPORTANT NOTICE TO CAT ADOPTERS – 12.10.2021:
Unfortunately, there is currently a national shortage of cat vaccination. This is affecting how we vaccinate our cats here at the Animal Centre.
Wherever possible, we will endeavour to give all of the cats in our care, their 1st vaccination, however, due to very short supplies at this time it will not be possible to give them a 2nd vaccination.
After adoption you will be required to find a vet who may have a batch of vaccines, so that your adopted cat can finish the course, this will, unfortunately, be at your own cost.
If this is deemed difficult then you may need to restart your vaccinations when they become more readily available. We sincerely apologise for any inconvenience caused and thank you for your cooperation and understanding.
Information about adopting an animal & our adoption fees
The Re-homing Process
Thank you for considering adopting an animal from the RSPCA Halifax, Huddersfield, Bradford & District Branch.
Many of our animals have come from deprived backgrounds, and our aim is to ensure that their next home is the best possible as well as being for life. We hope that you support this aim, taking care to find the right animal for you. Before you look for a new pet, remember that pet ownership takes time, money, commitment, patience and it is likely to change your life completely.
We have revised our adoption procedures in line with current social distancing guidelines and at this time it will not be possible to visit our animal centre without making an appointment
All potential new adopters must have access to the internet to allow the adoption process to be completed.
Dog Viewings will be done by appointment only
Cat viewings will be arranged once your application has been discussed with you by a member of our Animal Care team
Thank you
Step 1
Selecting an animal
Once you have chosen an animal you wish to adopt from our website ring 01422 365628, or email [email protected] to enquire about reserving the animal on our website. We will ask you to fill in an application form (these are available to download at the bottom of this page) and will match your home and wishes to the animals we have available for adoption.
Step 2
Reviewing your application
A senior staff member will then contact you by telephone and go through the received application form to ensure the basic criteria is met, during the call you will be asked questions to cover any additional information we require. 
You will also be asked specific questions to complete the Covid – 19 adoption questionnaire.
 Step 3
You will be asked to read through the 'rehoming a rescue animal' information on the RSPCA website. If you are adopting a cat the Branch will then provide you with video footage of the animal you have chosen to adopt, showing their behaviour with and without human interaction in order to provide you with as much information as possible. 
If you are adopting a dog an appointment will be made for you to attend the centre for a viewing. If the adopter has other animals in their home, then they will be asked to provide a short video of their existing animals in the home environment. Rehoming to households with existing animals will be carefully considered as there will be limited opportunities to ensure compatibility After both the Branch and potential adopter have had an opportunity to review the information and are satisfied that the adoption can go forward then a virtual home visit can be arranged.
You will be asked to provide photos of your home or any enclosure that they have. A short walk through video will also be asked for. If approved the adoption form and any other relevant paperwork will be emailed and we would ask that potential adopters print the paperwork off (if a printer is unavailable, we will post it out). You will be asked to read through all paperwork carefully before signing and sending it back to us by scanning or photographing the signed pages and emailing or posting it back. This must be completed before the animal is taken to its new home. A date and time will then be arranged for you to collect your animal. we will ask for payment of the adoption fee either over the phone by card or you may pay on collection prior to  you receiving the animal.
Step 4
 HANDOVER OF ANIMALS
All animals being adopted will need to be collected by the adopter at the RSPCA Halifax, Huddersfield, Bradford & District Branch
Viewing Times: 
We are currently closed for viewing and once able to re-open we will shut between 12-1pm to allow us to clean our reception area for staff and public safety. 
MONDAY – 11am – 3.30pm
TUESDAY – 11am – 3.30pm
WEDNESDAY – 11am – 3.30pm
THURSDAY – CLOSED
FRIDAY – 11am – 3.30pm
SATURDAY – 11am – 3.30pm
SUNDAY -11am – 3pm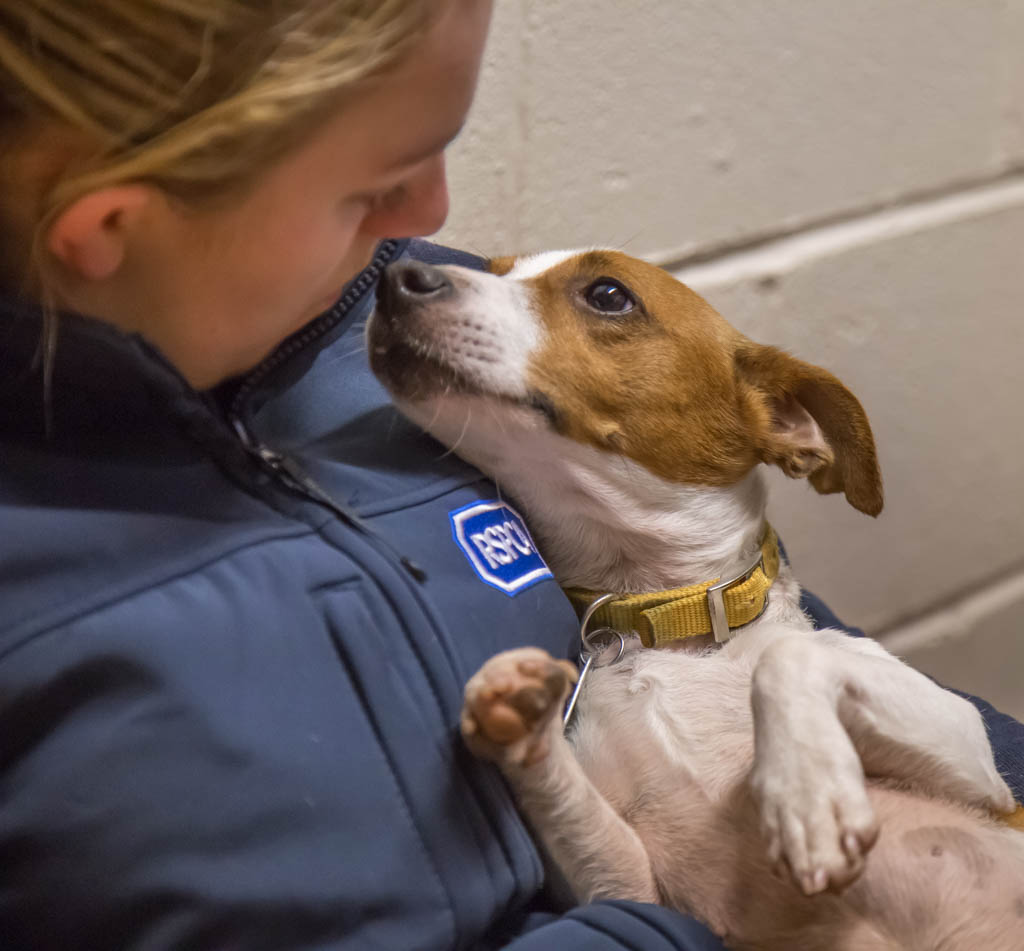 We are still here for you after adoption…
 After the adoption has taken place the we will call to ensure there are no issues or concerns on a regular basis.
Once restrictions are lifted the Branch will carry out a post adoption home visit usually this is after three months with your new pet at home. This is a chance to ask about any settling in issues you may be having. If you want to talk before that then please call. Our staff are always happy to chat through any questions, and for dogs our training and behaviour advisor is also on hand to assist.
Please look at the Elderly Animal Scheme (EARS) if you are interested in adopting an animal 10 years and over.
You can find our full adoption procedure below along with the adoption fee and what this includes by downloading the
RABBIT ADOPTION APPLICATION FORM
SMALL ANIMAL/MISC ADOPTION APPLICATION FORM
DOG ADOPTION PROCEDURE