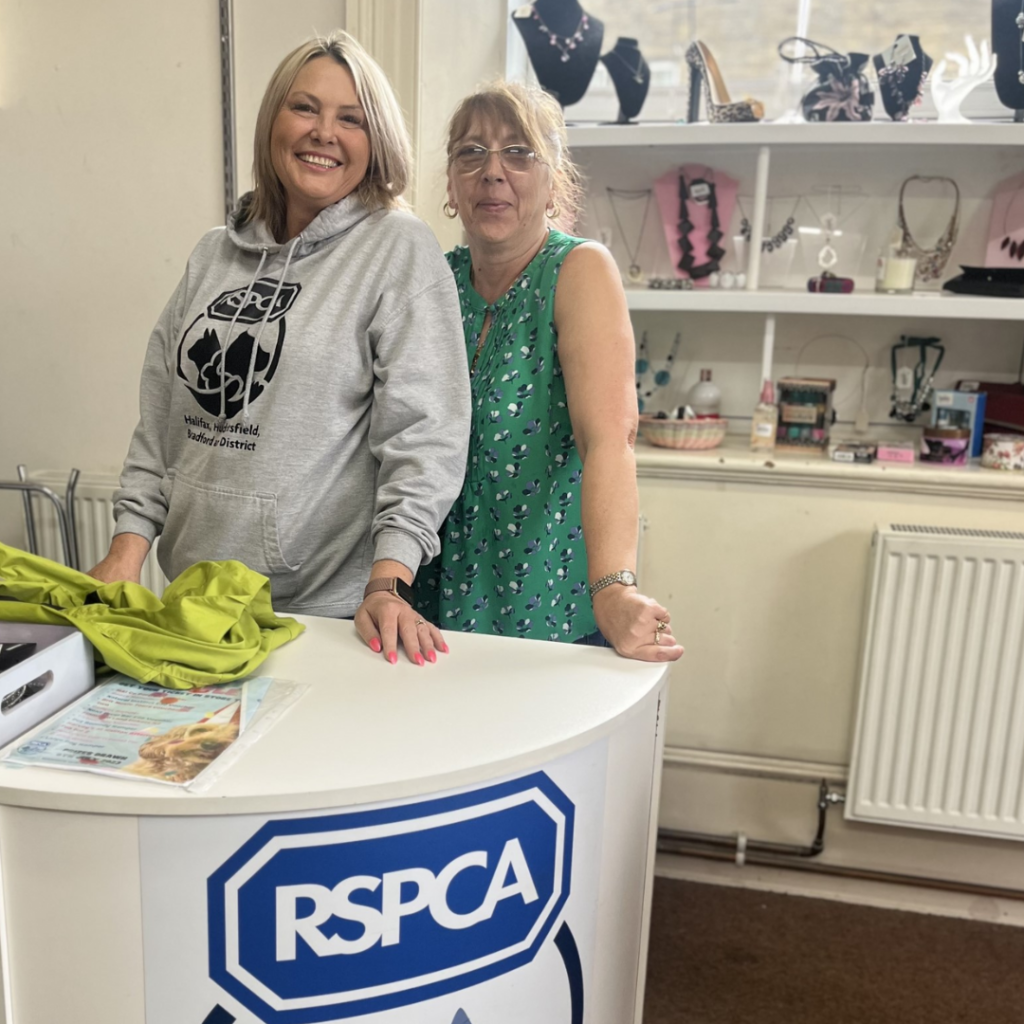 We have a total of 8 charity shops. located in Halifax, Hebden Bridge, Brighouse, Huddersfield, Holmfirth, Cleckheaton & Pudsey.
These shops help us to raise essential funds to support our Animal Centre. Our shops can accept all sorts of donations including clothing, bric a brac, books, toys and other items. If you have furniture you'd like to donate that needs collecting, please contact our largest shop in King Cross, Halifax on 01422 362461. 
Alternatively, you can fill in our Collection Request form and we will arrange a collection of furniture or 6+ bags of donated goods. You can also post donations to us for free, it's never been easier to support your local RSPCA!
Find your nearest shop...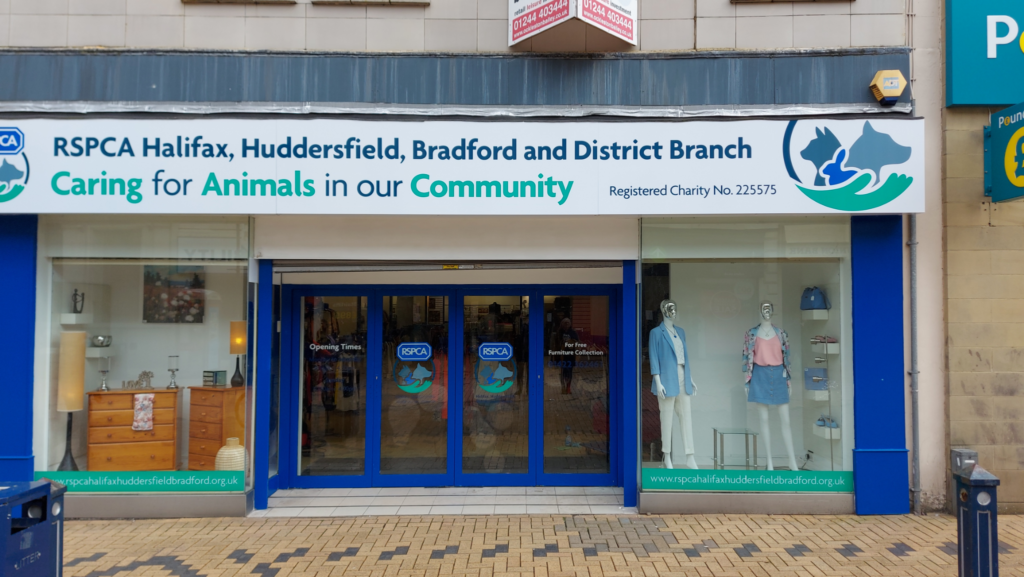 RSPCA Charity Shop
45 – 47 New Street
Huddersfield
HD1 2BQ
Phone: 01484 469402
Opening Hours: 9.30am – 5.30pm | Monday to Saturday
CLOSED -Sunday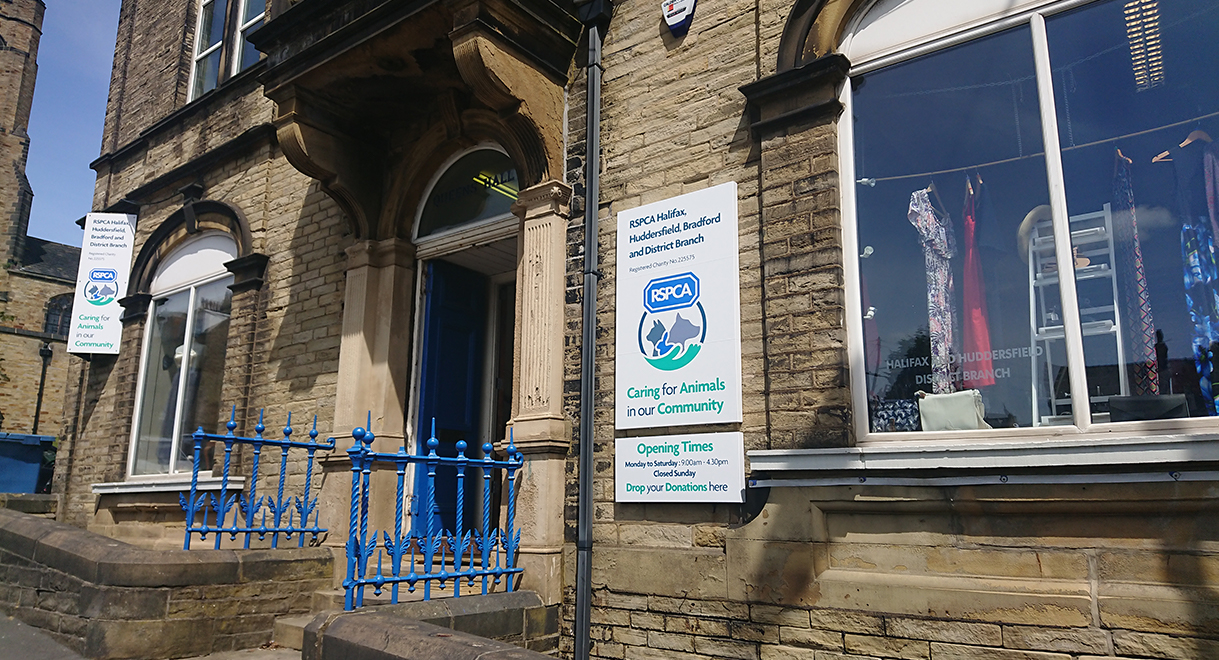 King Cross RSPCA Charity Shop
Queens Hall, Queens Road
Halifax
HX1 3NS
Phone: 01422 362461
Opening Hours:
9.00am – 4.30pm | Monday to Saturday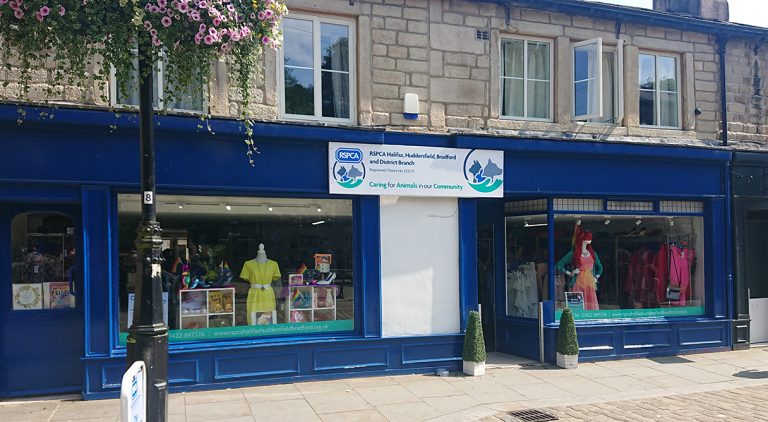 Hebden Bridge RSPCA Charity Shop
22 – 24 Bridge Gate
Hebden Bridge
HX7 8EX
Phone: 01422847376
Opening Hours: 9.30am – 5.00pm | Monday to Saturday
10.00am – 4.00pm | Sunday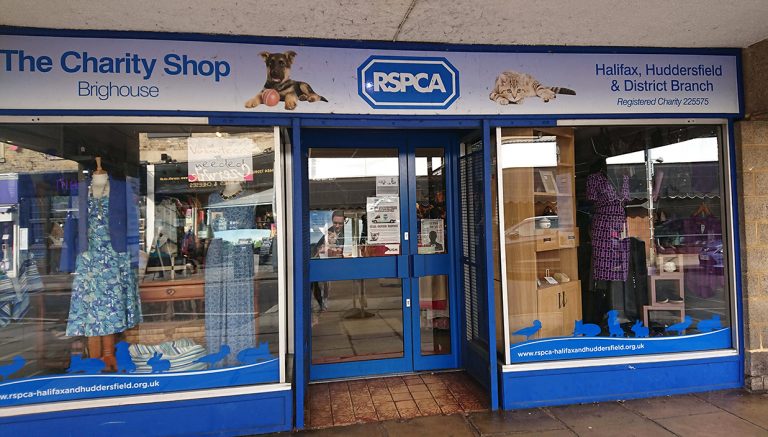 Brighouse RSPCA Charity Shop
53 Commercial Street
Brighouse
HD6 1AF
Phone: 01484 714571
Opening Hours:
9.00am – 4.30pm | Monday to Saturday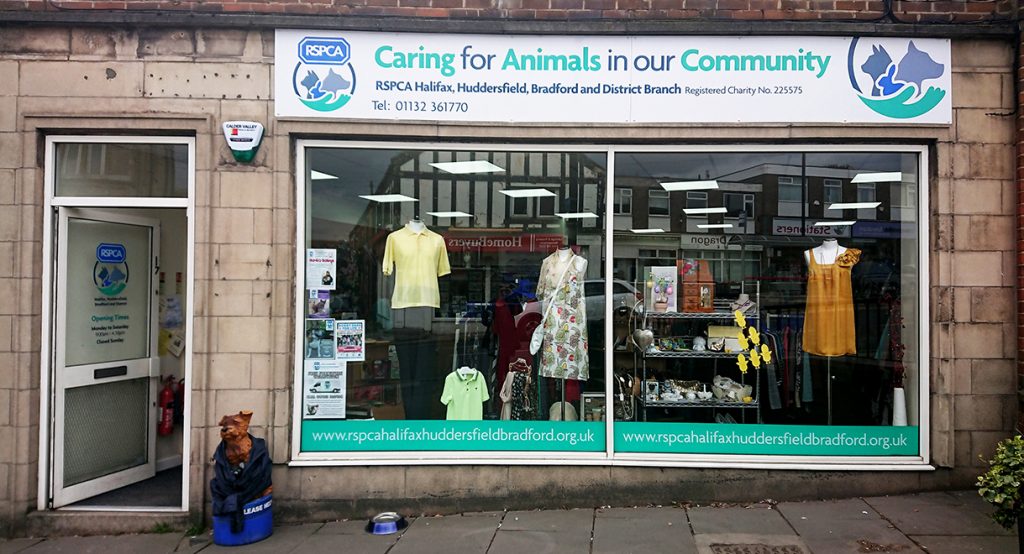 Pudsey RSPCA Charity Shop
17 Lidget Hill
Pudsey, LS28 7LJ
Phone: 0113 2361770
Opening Hours:
9.00am – 4.30pm | Monday to Saturday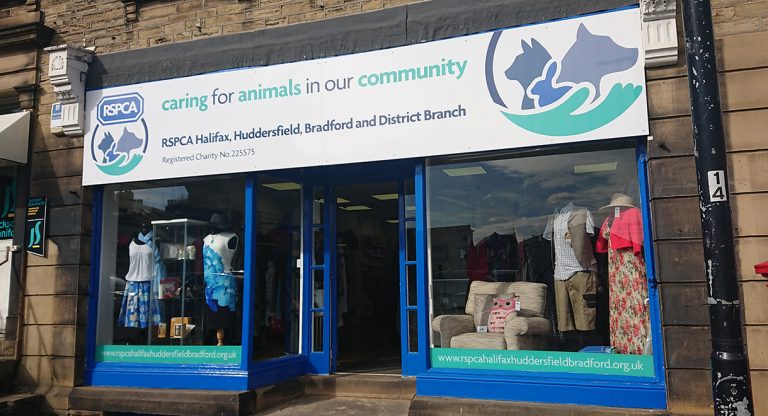 Marsh RSPCA Charity Shop
106 Westbourne Road
Marsh
HD1 4LF
Phone: 01484 427648
Opening Hours:
9.00am – 4.30pm | Monday to Saturday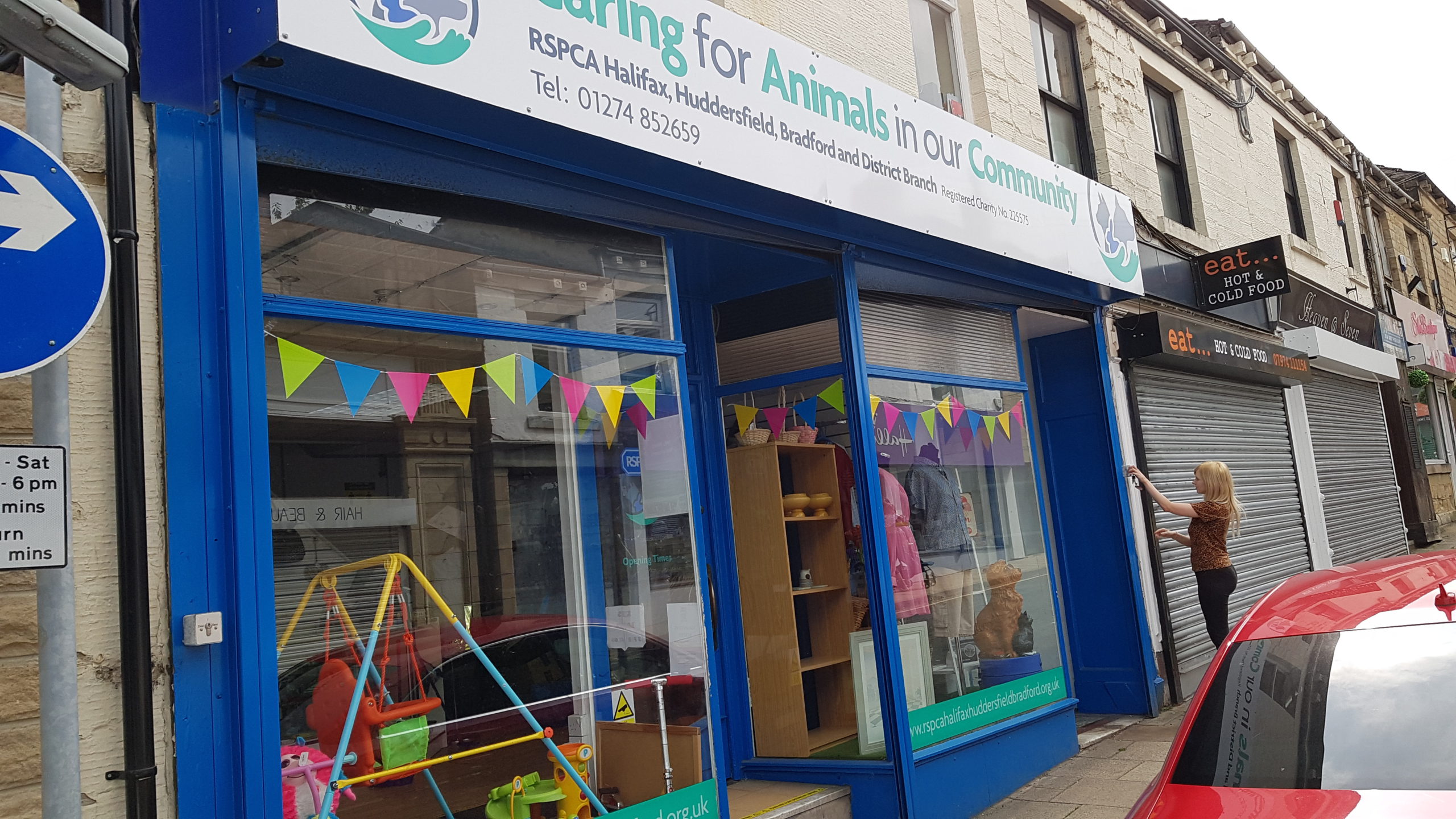 Cleckheaton RSPCA Charity Shop
19 Cheapside, Cleckheaton BD19 5AF
Phone: 01274 852659
Opening Times: 9.30am – 4.30pm | Mon-Sat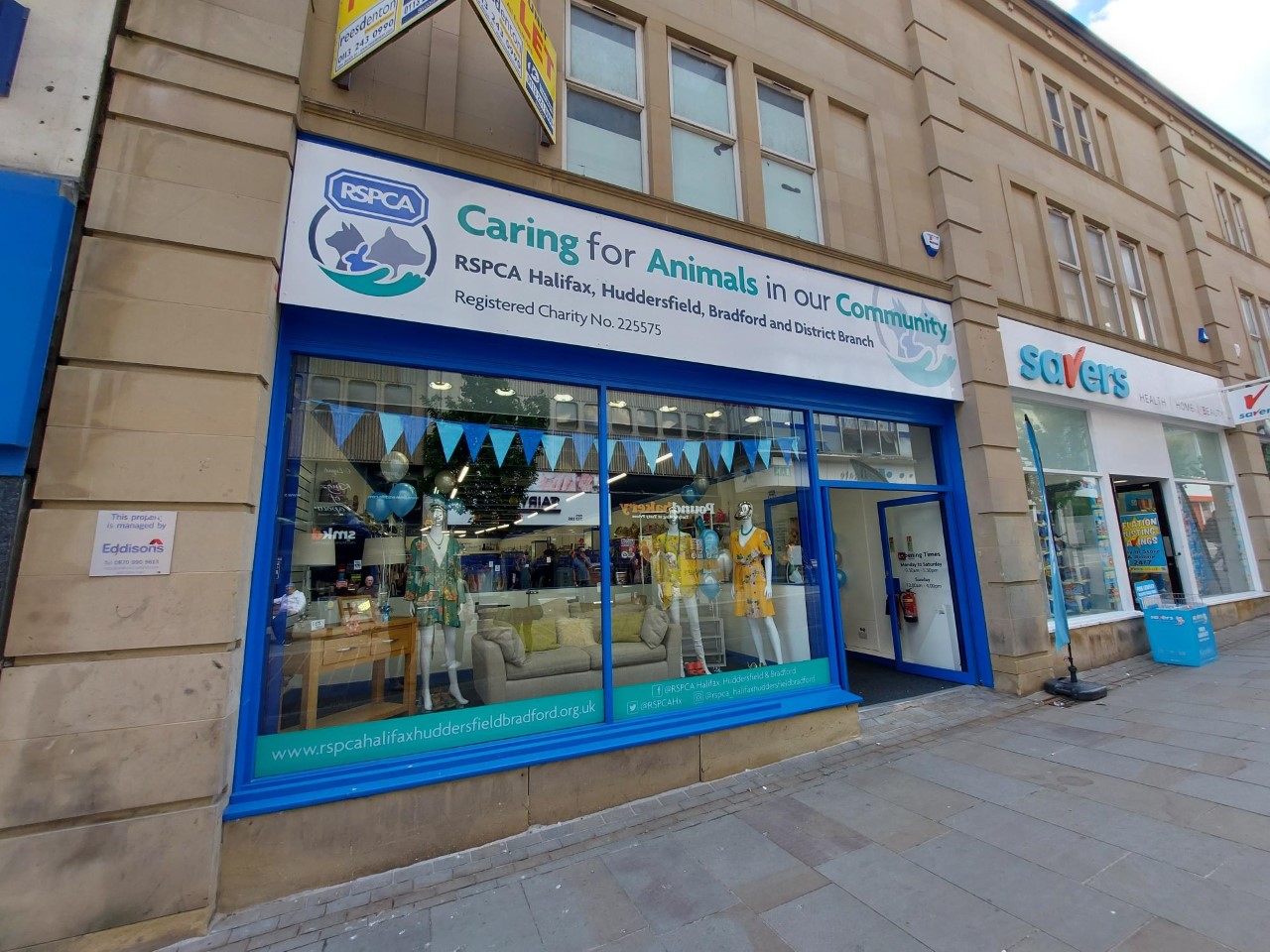 Kirgate Bradford City Centre RSPCA Charity Shop
51 – 53 Kirkgate, Bradford, BD1 1PZ
Phone: 01274 087202
Opening Times:
9.00am – 4.30pm |Monday to Saturday & 10am-4pm | Sunday