BEAUMONT BARKS SUCCESS!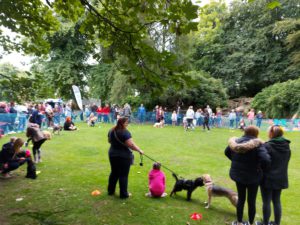 Thank you so much to everyone who attended our Beaumont Barks 2021 Fun Dog Show – it was an absolutely brilliant day and we're delighted to let you know what we raised an amazing £1200!
If you enjoyed the event, why not pop along to our next Huddersfield fun Dog Show – Happy Tails?
We'll be uploading pictures from Beaumont Barks as soon as possible, so please keep your eyes peeled for these …and we hope to see you out in the community again very soon!
WITH SPECIAL THANKS TO….
Main Sponsor – Citrus Financial
Website – HOME – Citrus Financial
Facebook: https://www.facebook.com/pages/Citrus-Financial-Management/173345250207283
Twitter: @citrushudds
Class Sponsors:
Elizabeth Baker Wedding and Portrait Photography
Facebook: www.facebook.com/lizbakerphotos
Website: www.lizbakerphotos.co.uk
Instagram: www.instagram.com/lizbakerphotos/
Facebook: www.facebook.com/slushco
               Website: https://slushco.co.uk/
Facebook: Nigel's Portraits | Facebook
Website: www.nigelsportraits.co.uk
Instagram: www.instagram.com/nigels_portraits
Dora's Ice Cream Shop, Honley
Facebook: Dora's – Home (facebook.com)
Website: Dora's Honley (dorashonley.com)
Instagram: https://www.instagram.com/dorashonley/?hl=en
Facebook: https://www.facebook.com/MrSlush
Website: https://mrslush.co.uk/
Facebook: https://www.facebook.com/ciaocoffees
Website: https://www.denbydalecoffee.co.uk/