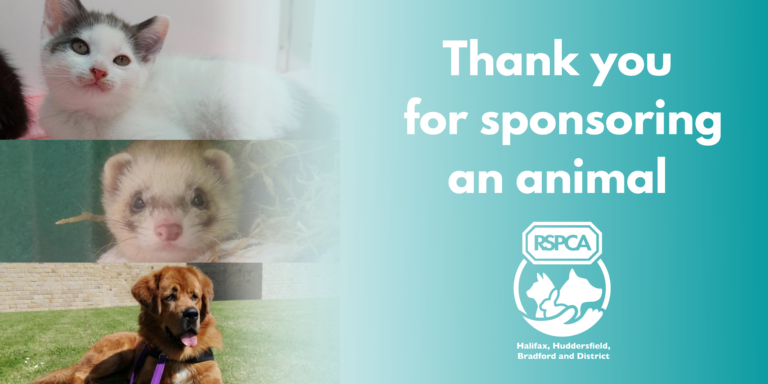 Thank you so much for sponsoring an animal at the RSPCA Halifax, Huddersfield & Bradford. 
If you have chosen to make this a monthly donation we will forward on your personalised certificate of sponsorship very soon and you'll shortly receive some Animal Sponsor E-Updates introducing some of the animals your regular contribution has helped to care for and rehome.
If you have made a one-off donation, we'd like to say another huge thank you – we simply wouldn't be able to rescue, rehabilitate and rehome hundreds of animals in need without supporters like you, your support means the world to us. 
If you have any questions or enquiries, please email: [email protected] – thank you.