We're able to collect some of the items which are recyclable, yet not in the usual council recycling collections. This means we get to be environmentally responsible while also raising some extra money for the charity. You can donate these items at any of our shops or our Halifax animal centre. 
The items we can currently accept are Ink Cartridges, with more details of the exact items which we collect are given below.
Ink Cartridges
We've recently started collecting ink cartridges. Due to the components, these are a valuable item worth recycling, especially in bulk.
The important thing to look for in any cartridges you'd like to donate to us is the presence of a magnetic strip
Plastic Food Packaging – no longer accepted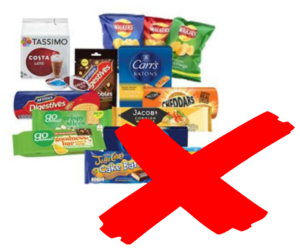 We are sadly no longer able to accept any crisps, biscuits or other food packaging for recycling as this service has now been withdrawn by Terracycle. 
All crisp and biscuits and other flexible packaging should be taken to recycling centres at your local supermarkets. With immediate effect, we can no longer accept them at our shops or our animal centre. 
We apologise for any inconvenience this may cause but would like to say a special thank you to those who helped us raise valuable funds via the recycling scheme whilst in action.